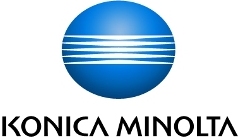 Konica Minolta has a new generation of smart-working digital solutions: digital document delivery systems, color printers/copiers, multi-function facsimile machines, micrographic, and electronic publishing components. All digital. All net-workable. All to make your information more powerful, and your people more productive.
Contact

Ordering

Contract Info
How to Order
Find your authorized Iowa dealer here and contact them for detailed contract pricing information.
Request the AEA Purchasing/AEPA discount when asking for a quote.
Contract Benefits
Konica Minolta offers members unbeatable pricing on its family of Bizhub and Bizhub PRO copiers and multifunction devices. The contract with Konica Minolta has been developed at the manufacturer level. This allows for you to purchase from and support your local Konica Minolta Dealer while still receiving discounted prices from the manufacturer.
Contract Information
| | |
| --- | --- |
| Cooperative Name | AEA Purchasing / AEPA |
| Contract Name | Copiers, MFPs, Printers |
| Contract Number | AEPA 021-C |
| Contract Term | Contract and extensions possible through 2/28/25 |
| Marketing | |
| Categories | Office & Classroom, Technology |
| | Nationally Bid, Locally Awarded. This contract was competitively bid on a national level by AEPA, of which AEA Purchasing is a member. Visit www.aepacoop.org for more information. |
Info

Contact

Pricing

Contact your 

local Konica Minolta dealer

 for detailed contract pricing information. Request the

 AEA Purchasing/AEPA discount

 when asking for a quote.

Ordering

How to Order
Find your authorized Iowa dealer here and contact them for detailed contract pricing information.
Request the AEA Purchasing/AEPA discount when asking for a quote.

Contract Info

Contract Benefits
Konica Minolta offers members unbeatable pricing on its family of Bizhub and Bizhub PRO copiers and multifunction devices. The contract with Konica Minolta has been developed at the manufacturer level. This allows for you to purchase from and support your local Konica Minolta Dealer while still receiving discounted prices from the manufacturer.

Contract Information

| | |
| --- | --- |
| Cooperative Name | AEA Purchasing / AEPA |
| Contract Name | Copiers, MFPs, Printers |
| Contract Number | AEPA 021-C |
| Contract Term | Contract and extensions possible through 2/28/25 |
| Marketing | |
| Categories | Office & Classroom, Technology |
| | Nationally Bid, Locally Awarded. This contract was competitively bid on a national level by AEPA, of which AEA Purchasing is a member. Visit www.aepacoop.org for more information. |

Promotions