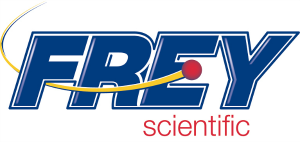 Frey Scientific specializes in science education supplies, kits and curriculum. Their team can help you outfit your classroom or lab with safe, durable, easy-to-use equipment and supplies.
Contact

Ordering

Contract Info
Benefits
28% discount on all products with the following exclusions:
No discount on SSI, Delta, CPO and Frey Scientific exclusive products with a prefix of 'N' or 'LN'
Discount does not apply to any other School Specialty catalogs or flyers
FREE SHIPPING on all items except:
Live specimens, hazardous materials, and products that may ship by motor freight. (These items are noted with a prefix of L, H, or 6 in catalogs.)
All motor freight items will incur a minimum $75.00 fee or 12% of the line value. CPO Science and DSM product lines will incur a 12% fee of the line value.
Contract Information
| | |
| --- | --- |
| Cooperative Name | AEA Purchasing / AEPA |
| Contract Name | School & Instructional Supplies |
| Contract Number | AEPA IFB 023-D |
| Contract Term | Contract and extensions possible through 2/28/27 |
| Categories | Office & Classroom |
| | Nationally Bid, Locally Awarded. This contract was competitively bid on a national level by AEPA, of which AEA Purchasing is a member. Visit www.aepacoop.org for more information. |
Info

Contact

Ordering

Contract Info

Benefits

28% discount on all products with the following exclusions:

No discount on SSI, Delta, CPO and Frey Scientific exclusive products with a prefix of 'N' or 'LN'
Discount does not apply to any other School Specialty catalogs or flyers

FREE SHIPPING on all items except:

Live specimens, hazardous materials, and products that may ship by motor freight. (These items are noted with a prefix of L, H, or 6 in catalogs.)
All motor freight items will incur a minimum $75.00 fee or 12% of the line value. CPO Science and DSM product lines will incur a 12% fee of the line value.

Contract Information

| | |
| --- | --- |
| Cooperative Name | AEA Purchasing / AEPA |
| Contract Name | School & Instructional Supplies |
| Contract Number | AEPA IFB 023-D |
| Contract Term | Contract and extensions possible through 2/28/27 |
| Categories | Office & Classroom |
| | Nationally Bid, Locally Awarded. This contract was competitively bid on a national level by AEPA, of which AEA Purchasing is a member. Visit www.aepacoop.org for more information. |

Promotions