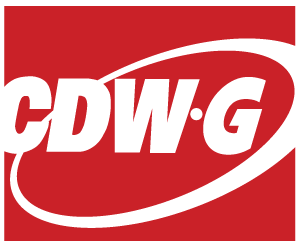 CDW-G is a leading provider of technology solutions for education and government. When you work with CDW-G, you get an experienced account team dedicated to knowing and anticipating your needs.
Contact

Ordering

Contract Info
How to Order
Orders may be placed directly with CDW-G online or with your account manager using a PO number. Purchase Orders may also be e-mailed to your account manager.
If you do not have an account manager, please contact CDW-G for assistance.
For technology, reference AEPA IA on all orders.
For software, reference AEPA IA SOFT on all orders.
Benefits
Discounts of up to 15%
Free shipping on all products (regardless of order size) that ship via common ground carriers.
Special packaging, orders above weight limits for common carriers or other unique considerations will be quoted on an order per order basis.
Contract pricing can be found at https://www.cdwg.com/aepa.
Product categories include: Hardware | Software | Networking equipment | Accessories | Services (Installations, Configurations, Product Support, Assessment, Planning & Design) | and more!
Contract Info
| | |
| --- | --- |
| Cooperative Name | AEA Purchasing / AEPA |
| Contract Name | Technology Catalog |
| Contract Number | AEPA 022-G |
| Contract Term | Contract and extensions possible through 2/28/26 |
| Categories | Technology |
| Marketing | Digital Strategies (PDF) |
| | Nationally Bid, Locally Awarded. This contract was competitively bid on a national level by AEPA, of which AEA Purchasing is a member. Visit www.aepacoop.org for more information. |
Info

Contact

Ordering

How to Order

Orders may be placed directly with CDW-G online or with your account manager using a PO number. Purchase Orders may also be e-mailed to your account manager.

If you do not have an account manager, please contact CDW-G for assistance.

For technology, reference AEPA IA on all orders.

For software, reference AEPA IA SOFT on all orders.

Contract Info

Benefits

Discounts of up to 15%
Free shipping on all products (regardless of order size) that ship via common ground carriers.
Special packaging, orders above weight limits for common carriers or other unique considerations will be quoted on an order per order basis.

Contract pricing can be found at https://www.cdwg.com/aepa.

Product categories include: Hardware | Software | Networking equipment | Accessories | Services (Installations, Configurations, Product Support, Assessment, Planning & Design) | and more!

Contract Info

| | |
| --- | --- |
| Cooperative Name | AEA Purchasing / AEPA |
| Contract Name | Technology Catalog |
| Contract Number | AEPA 022-G |
| Contract Term | Contract and extensions possible through 2/28/26 |
| Categories | Technology |
| Marketing | Digital Strategies (PDF) |
| | Nationally Bid, Locally Awarded. This contract was competitively bid on a national level by AEPA, of which AEA Purchasing is a member. Visit www.aepacoop.org for more information. |

Promotions