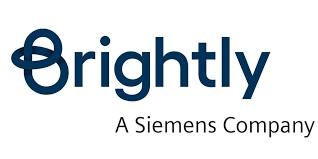 Brightly enables organizations to transform the performance of their assets. With a complete suite of intuitive software – including CMMS, EAM, Strategic Asset Management, IoT Remote Monitoring, Sustainability and Community Engagement -- and training, support and consulting services, Brightly helps light the way to a bright future with smarter assets and sustainable communities.
Contact

Ordering

Contract Info
How to Order
Contact Brightly directly to request a quote (dealdesk@brightlysoftware.com).
Reference AEPA IFB 020-D Facility Management Software on all requests.
The Deal Desk team will be supporting requests to verify pricing and can direct inbound sales requests to the correct sales contact.
Benefits
15% discount on annual service fees
10% discount on Quick Start (QS) online startup training
Contract Info
| | |
| --- | --- |
| Cooperative Name | AEA Purchasing / AEPA |
| Contract Name | Facility Management Software |
| Contract Number | AEPA IFB 020-D |
| Contract Term | Contract and extensions possible through 2/28/24 |
| Categories | Buildings & Grounds, School Management |
| | Nationally Bid, Locally Awarded. This contract was competitively bid on a national level by AEPA, of which AEA Purchasing is a member. Visit www.aepacoop.org for more information. |
Info

Contact

Ordering

How to Order

Contact Brightly directly to request a quote (dealdesk@brightlysoftware.com).
Reference AEPA IFB 020-D Facility Management Software on all requests.
The Deal Desk team will be supporting requests to verify pricing and can direct inbound sales requests to the correct sales contact.

Contract Info

Benefits

15% discount on annual service fees
10% discount on Quick Start (QS) online startup training

Contract Info

| | |
| --- | --- |
| Cooperative Name | AEA Purchasing / AEPA |
| Contract Name | Facility Management Software |
| Contract Number | AEPA IFB 020-D |
| Contract Term | Contract and extensions possible through 2/28/24 |
| Categories | Buildings & Grounds, School Management |
| | Nationally Bid, Locally Awarded. This contract was competitively bid on a national level by AEPA, of which AEA Purchasing is a member. Visit www.aepacoop.org for more information. |

Promotions