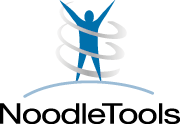 Designed by educators, NoodleTools is an online platform promoting authentic research and original writing. Students and teams can collaborate in real-time, using integrated tools for source evaluation, note-taking, outlining, document archiving and citation.
Contact

Ordering

Contract Info
How to Order
Click here to view information on how to request a free trial and other ordering information.
Reference "AEA Purchasing" on all communication.
Contact NoodleTools for product and price list. Orders are sent directly to NoodleTools.
Contract Benefits
20% discount off of standard academic pricing
Cost per year is tiered based on student enrollment
Contract Information
| | |
| --- | --- |
| Cooperative Name | AEA Purchasing |
| Contract Name | Digital Resources |
| Contract Number | AEAPurchasing |
| Contract Term | Contract and extensions possible through 12/31/23 |
| Marketing | |
| Categories | Library, Office & Classroom |
Info

Contact

Ordering

How to Order
Click here to view information on how to request a free trial and other ordering information.

Reference "AEA Purchasing" on all communication.
Contact NoodleTools for product and price list. Orders are sent directly to NoodleTools.

Contract Info

Contract Benefits
20% discount off of standard academic pricing
Cost per year is tiered based on student enrollment

Contract Information

| | |
| --- | --- |
| Cooperative Name | AEA Purchasing |
| Contract Name | Digital Resources |
| Contract Number | AEAPurchasing |
| Contract Term | Contract and extensions possible through 12/31/23 |
| Marketing | |
| Categories | Library, Office & Classroom |

Promotions