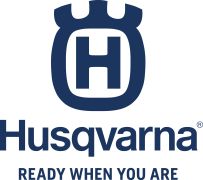 Husqvarna is a leading producer of outdoor power equipment and delivers the widest range of products in the industry – from hand-held products like chainsaws, brush cutters, leaf blowers, and trimmers to our zero turn and robotic mowers.
Contact

Ordering

Contract Info
How to Order
Contact a Husqvarna representative or email govsales@husqvarnagroup.com.
Reference AEPA or AEA Purchasing contract #020-E to receive the contracted discounts.
Benefits
Husqvarna is pleased to provide the best pricing available to public agencies through this contract. This includes:
30% discount on commercial zero turn mowers
20% discount on handheld outdoor power equipment
10% discount on automowers (robotic mowers)
15% discount on attachments and accessories
Contract Information
| | |
| --- | --- |
| Cooperative Name | AEA Purchasing / AEPA |
| Contract Name | Lawn & Groundskeeping Equipment |
| Contract Number | AEPA 020-E |
| Contract Term | Contract and extensions possible through 2/28/24 |
| Category | Buildings & Grounds |
| | Nationally Bid, Locally Awarded. This contract was competitively bid on a national level by AEPA, of which AEA Purchasing is a member. Visit www.aepacoop.org for more information. |
Info

Contact

Ordering

How to Order

Contact a Husqvarna representative or email govsales@husqvarnagroup.com.
Reference AEPA or AEA Purchasing contract #020-E to receive the contracted discounts.

Contract Info

Benefits

Husqvarna is pleased to provide the best pricing available to public agencies through this contract. This includes:

30% discount on commercial zero turn mowers
20% discount on handheld outdoor power equipment
10% discount on automowers (robotic mowers)
15% discount on attachments and accessories

Contract Information

| | |
| --- | --- |
| Cooperative Name | AEA Purchasing / AEPA |
| Contract Name | Lawn & Groundskeeping Equipment |
| Contract Number | AEPA 020-E |
| Contract Term | Contract and extensions possible through 2/28/24 |
| Category | Buildings & Grounds |
| | Nationally Bid, Locally Awarded. This contract was competitively bid on a national level by AEPA, of which AEA Purchasing is a member. Visit www.aepacoop.org for more information. |

Promotions